$759,888
Active
6444 Deco Drive Colorado Springs, Colorado
4 Beds 3 Baths 3,614 SqFt 0.221 Acres
$499,990
Active
10775 Evening Creek Drive Peyton, Colorado
4 Beds 3 Baths 2,771 SqFt 0.181 Acres
$495,000
Active
6778 Yocona Drive Colorado Springs, Colorado
4 Beds 3 Baths 2,800 SqFt 0.165 Acres
$790,000
Active
3232 BLACKWOOD Place Colorado Springs, Colorado
6 Beds 4 Baths 4,065 SqFt 0.244 Acres
$389,900
Active
3631 Garland Court Colorado Springs, Colorado
4 Beds 2 Baths 1,801 SqFt 0.220 Acres
$780,000
Active
120 Deer Path Avenue Manitou Springs, Colorado
4 Beds 4 Baths 1,624 SqFt 0.189 Acres
$759,888
Active
6444 Deco Drive Colorado Springs, Colorado
4 Beds 3 Baths 3,614 SqFt 0.221 Acres
$499,990
Active
10775 Evening Creek Drive Peyton, Colorado
4 Beds 3 Baths 2,771 SqFt 0.181 Acres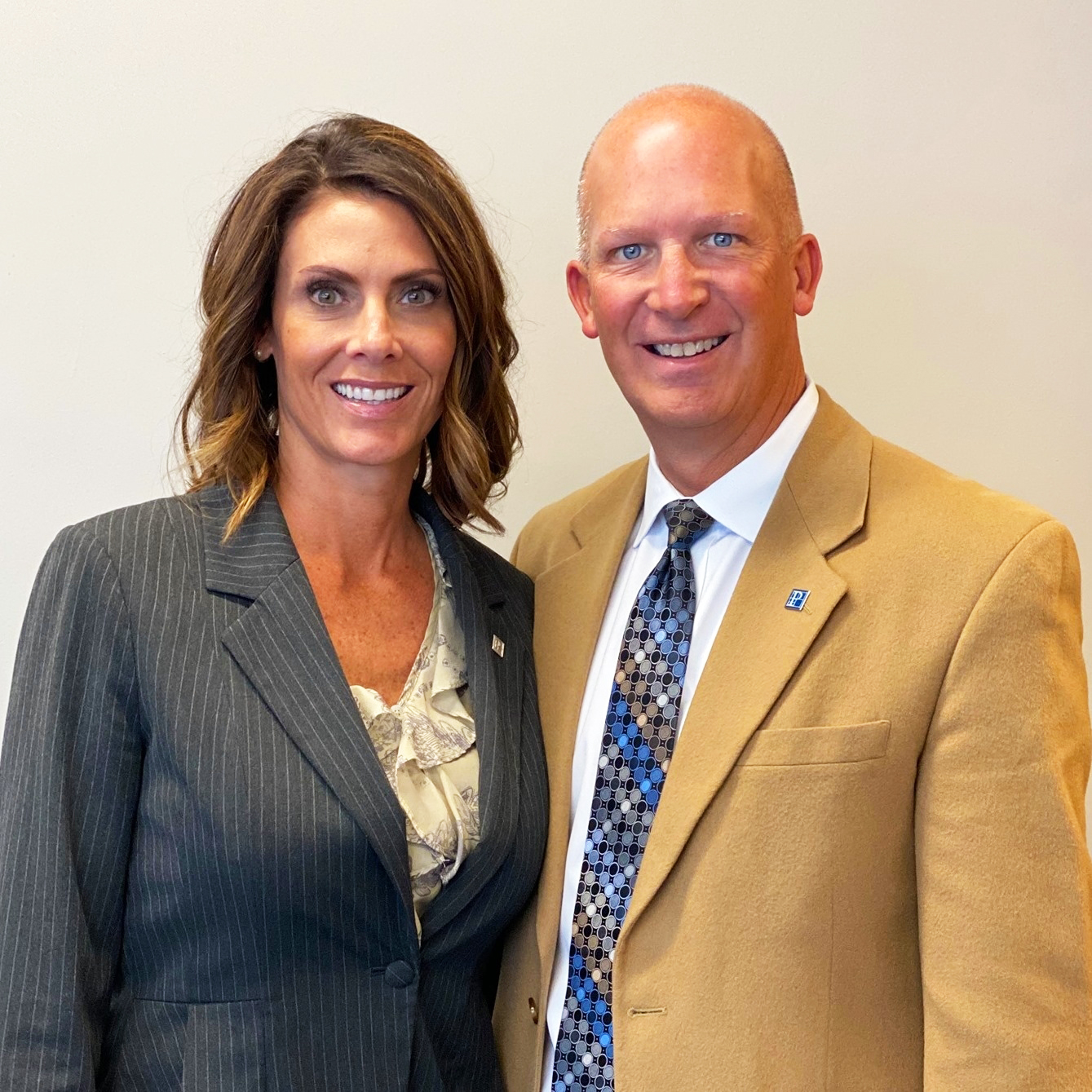 Having relocated to Colorado Springs at the age of 14, I embarked on my career as a Full-Time REALTOR in 1991. Alongside my wife, Lori, we are proud parents to three children: Jordon, Taylor, and Logan. Through personal experience, we understand the intricacies of relocating a family, and we bring this insight to our professional endeavors. Our outstanding performance metrics position us among the Top 10 Brokers in Colorado Springs. Whether you are considering a real estate transaction, be it buying or selling, rest assured that we are diligently committed to enhancing your overall experience. We possess the expertise to facilitate a seamless transition for your family. It is crucial to remember that even the smallest distinction can have a profound impact. We invite you to call or contact our office today, and let us work tirelessly to exceed your expectations.

At the Dean Weisman Team, our mission is to go beyond real estate transactions. Established in 1991, we've been dedicated to creating lasting relationships based on trust and exceptional experiences.  Our strong emphasis on superior service and communication sets the gold standard, ensuring your journey with us is marked by excellence, professionalism, and the fulfillment of your unique needs and aspirations. We strive to make buying or selling a home an extraordinary experience, consistently exceeding expectations.

Explore our extensive portfolio of properties that cater to your unique needs and aspirations. The Dean Weisman Team offers a diverse range of real estate options, each carefully curated to meet your expectations and exceed them. From cozy starter homes to luxurious estates, our listings are a testament to our commitment to excellence in the real estate market. Whether you're looking for your dream home or an investment opportunity, our properties are a reflection of our dedication to providing the best in the industry.

Discover the vibrant and diverse neighborhoods we serve. We understand that a house is not just a building; it's also about the community it resides in. Our team has a deep knowledge of the local neighborhoods and can help you find the perfect match for your lifestyle and preferences. Explore the rich tapestry of communities that we proudly serve and find the one that resonates with your vision of home.

Looking for your ideal property? Our advanced search tools make the process easy and efficient. We provide you with the resources to find properties that meet your criteria, whether you're a first-time buyer, an experienced investor, or looking for your forever home. Start your real estate journey with us by utilizing our user-friendly search tools, and let us guide you toward your dream property.

At the Dean Weisman Team, we believe in equipping our clients with the best tools and resources. Our commitment to excellence extends beyond buying or selling a home. Explore our valuable resources, including expert advice, market insights, and financial tools. We are here to empower you with the knowledge you need to make informed decisions and navigate the real estate landscape with confidence.

Connect with us today to start your extraordinary real estate journey. We're not just here to conduct transactions; we're here to build enduring relationships based on trust and exceptional experiences. Our team is dedicated to providing the very best in real estate services. Whether you have questions, want to schedule a viewing, or need guidance, we are here for you. Reach out to us, and let's embark on a journey that exceeds your expectations.
Dean and his whole group are fantastic. Very knowledgeable about the area. They helped us determine the type of home and the neighborhood that would fit our needs. They responded quickly to every question, and he and his wife, Lori, go above and beyond any real estate company that we have ever used. I highly recommend them.
Dean Weissman and his team came highly recommended to us for the sale of our rural Monument home. He did not let us down! Dean did a very thorough market analysis for our home and created a highly effective marketing plan with a list price that pushed the upper limits, but was attractive to many buyers in the market. His pricing strategy was supported by the feedback we received from the showings. Dean and his team spared no expense helping us prepare for the sale of our home through property preparation, staging, website photography and descriptive writing that presented our home very well. The showing process went smoothly and Dean was able to negotiate a contract that was above our asking price with occupancy terms that were very favorable. Dean is a true professional and he will be my first call for any future real estate transactions that we may have, and I will happily refer him to anyone who is thinking about buying or selling real estate in the Colorado Springs or Monument areas.
Dean and Lori were absolutely amazing. They were patient, kind, and so knowledgeable. I cannot even begin to explain how they made sure we were so well taken care of. They did all of this while we were living in a different state and were so good to my family who would view the homes with them while FaceTime-ing us. I could go on and on. Literally the BEST experience of house-searching and buying we have ever experienced.